Surrounding Areas
Learn more about the amazing towns and cities that embody the greater capital region.
Beaumont
Steeped in rich French heritage, Beaumont is a small, unique city known for its beautiful architecture, outdoor spaces and convenient amenities. Situated just minutes away from the greater City of Edmonton, the Edmonton International Airport and the City of Leduc, this family-friendly municipality is highly accessible with a diverse range of real estate opportunities to choose from.
Devon
Located 20 minutes northwest of Leduc and just half an hour southwest of the City of Edmonton proper, Devon is a quiet town known for its family-friendly amenities and affordable real estate opportunities. From large single-family homes to townhomes and duplexes, those looking to call Devon home will have their choice of updated character homes, modern single-family units, low maintenance condos and much more.
Fort Saskatchewan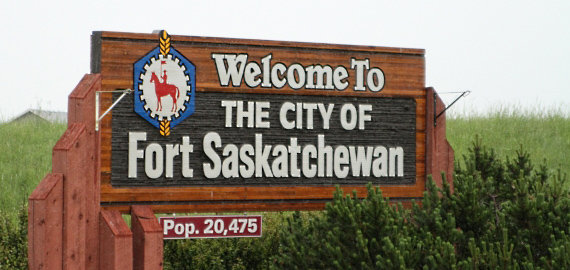 Once founded as a fort for the Mounted Police in the late 1800s, Fort Saskatchewan has since grown to a population of over 24,000 people. Thanks to its location along both the North Saskatchewan River and Highway 21, this historic city offers residents the perfect blend of quiet prairie setting and convenient urban access. Ripe with amenities including schools, shops, services and much more, your family is sure to love calling Fort Saskatchewan home.
Leduc
Those who love to get away will love living in Leduc! Just moments away from the Edmonton International Airport, Leduc is ideal for residents looking to travel for work or pleasure. Established as a city in 1983, this oil-friendly town has grown to incorporate a number of great schools, shops, services, parks, recreation centres and much more. Real estate in the area is equally varied, offering home buyers their choice of single-family homes, townhomes, duplexes and apartment-style condos.
Morinville
Real estate in Morinville is both affordable and diverse, with options ranging from single-family homes and duplexes to townhomes, apartment-style condos and modular units. Situated just north of both the City of Edmonton and St. Albert along Highway 2, Morinville strikes a perfect balance between small-town life and big-city excitement. In addition to schools, shops, services and more, the town is also known for its many outdoor-friendly amenities, including ample walking trails, a skate park, splash park and trout pond.
Sherwood Park
Sherwood Park is located a mere 20 minutes east of downtown Edmonton. Easily accessible via Highway 16 (Yellowhead), Highway 21, Highway 630 (Wye Road) and the Anthony Henday, residents here can look forward to a streamlined commute in nearly every direction. Highly regarded for its ample amenities and broad range of real estate choices, Sherwood Park is a popular choice among families looking to escape the big city but remain close to it all.
Spruce Grove
Tucked away in rural Parkland County, Spruce Grove is the ninth-largest city in Alberta with a population of just over 30,000. Comprised mainly of affordable urban and rural single-family homes (with a few duplex, townhome and apartment-style condo options to choose from), this thriving city sits just 30 minutes away from Edmonton's downtown core via Highway 16A. In addition to schools, shops and a multitude of services, major amenities include the Horizon Stage Performing Arts Center, the TransAlta Tri Leisure Centre, a popular local theatre and much more.
St. Albert
Often referred to as the Botanical Arts City, St. Albert is known for its beautifully landscaped parks, green spaces and local gardens. Bordering the greater City of Edmonton to the north, this picturesque city boasts a thriving arts and culture scene among a wealth of other great amenities. From schools and services to entertainment venues and a broad range of retailers, St. Albert residents enjoy having everything they need just steps away from their front door. Real estate in the area is equally diverse, with home styles consisting of single-family dwellings, townhomes, apartment-style condos and duplexes.
Stony Plain
Providing a quick getaway to Jasper, Banff (and other popular west Alberta destinations), Stony Plain sits just 20 minutes east of Edmonton along Highway 16 A. Surrounded by parkland and open space, this quiet, yet amenity friendly town is the perfect choice for families looking for an affordable new home. In addition to several local schools, parks, services and more, Stony Plain residents also benefit from desirable amenities as provided by the neighbouring City of Spruce Grove and nearby west Edmonton. Home styles in the area consist of acreage and rural properties, large urban single-family homes and everything in between.